Senior Wellness
Our hospital is dedicated to providing the highest level of care throughout your pet's lifetime. This is particularly important as cats and dogs reach their "golden years" and become seniors. Illness and disease can progress quickly in senior pets and unfortunately can often go unnoticed until the progression makes them more challenging to treat. For this reason, cats over 8 years and dogs over 7 years benefit from more frequent veterinary diagnostics and screenings to help catch concerns early and keep them feeling great for their geriatric years.
To help make the most of your pet's golden years, we offer a senior program here at the clinic.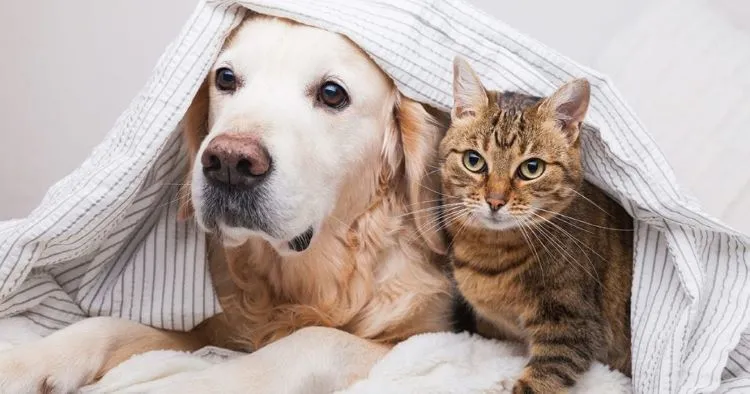 ---
Our Senior Program
We have designed Senior Programs that make veterinary care for your senior pet as convenient and affordable as possible. Our Senior Programs offer an affordable one time payment for completing one set of comprehensive diagnostic tests. These Programs are geared towards monitoring for changes that can occur with age. This includes kidney complications, liver disorders, arthritis, dental disease, heart problems and other factors that aging humans deal with as well. We offer a Basic Senior Program as well as a Premium Senior Program to best suit the diagnostic needs of your pet as outlined below.
For more detailed information regarding our Senior Programs including pricing please Click Here
We also offer a Wellness Plan designed specially for Senior and dogs called our Golden Years Plan. The Golden Years Plan is an all inclusive preventative package that includes all the wellness veterinary needs of your pet over the course of the year. This includes comprehensive health screening specifically important for senior pets as well as routine examinations, vaccinations and parasite prevention throughout the year. This plan helps you stay on top of the ongoing care for your senior pet with affordable monthly payments to help spread out the cost of caring for your older cat or dog.
For More Information on our Golden Years Wellness Plan please visit the Whitemud Wellness Club page
---
Additional Information on Senior Pet Care
Pet Wellness for Senior Dogs and Senior Cats
As pets age, their dietary and healthcare needs will normally change. They will also need routine wellness exams to catch a variety of diseases as early as possible. You'll want to visit a veterinarian with experience to help your beloved pets remain healthy and active throughout their senior years. Our veterinary professionals at Whitemud Crossing Animal Hospital in Edmonton, AB, strive to provide exceptional care for your senior pets.
Why Pet Preventative Care Is Important
Preventative care when your dogs or cats are younger will help them remain healthy and active into their older years. The health of senior pets is largely determined by the quality of care they receive throughout their entire lives, beginning at the time they were kittens and puppies. Pet preventative care continues into adulthood by scheduling annual checkups with a veterinarian.
Pet Wellness for Senior Dogs
There are several areas that need special attention when caring for a senior dog. The following are some of the wellness tests a vet may recommend for your dog:
Complete Blood Count (CBC) - This test measures white blood count, red blood count, and information about blood platelets. This is important information veterinarians use when diagnosing an animal.
Blood Chemistry - This profile can provide very general information about the status of organ health and function, including that of the liver, kidneys, and pancreas. A blood chemistry also provides information on blood sugar and electrolyte balance in the blood.
Urinalysis - This provides information about how well the kidneys are working.
Thyroid Testing - This will measure certain hormones that are important for a dog's well-being including metabolism regulation.
Pet Wellness for Senior Cats
Cats will need several of the same tests that dogs need, including Complete Blood Count (CBC), Blood Chemistry, Urinalysis and Thyroid Testing. It is often recommended for older cats to also receive blood pressure testing as well. There are normally no signs of high blood pressure in an older cat until damage to organs has already begun.
Look here to learn more about senior health changes in your Dog or Cat